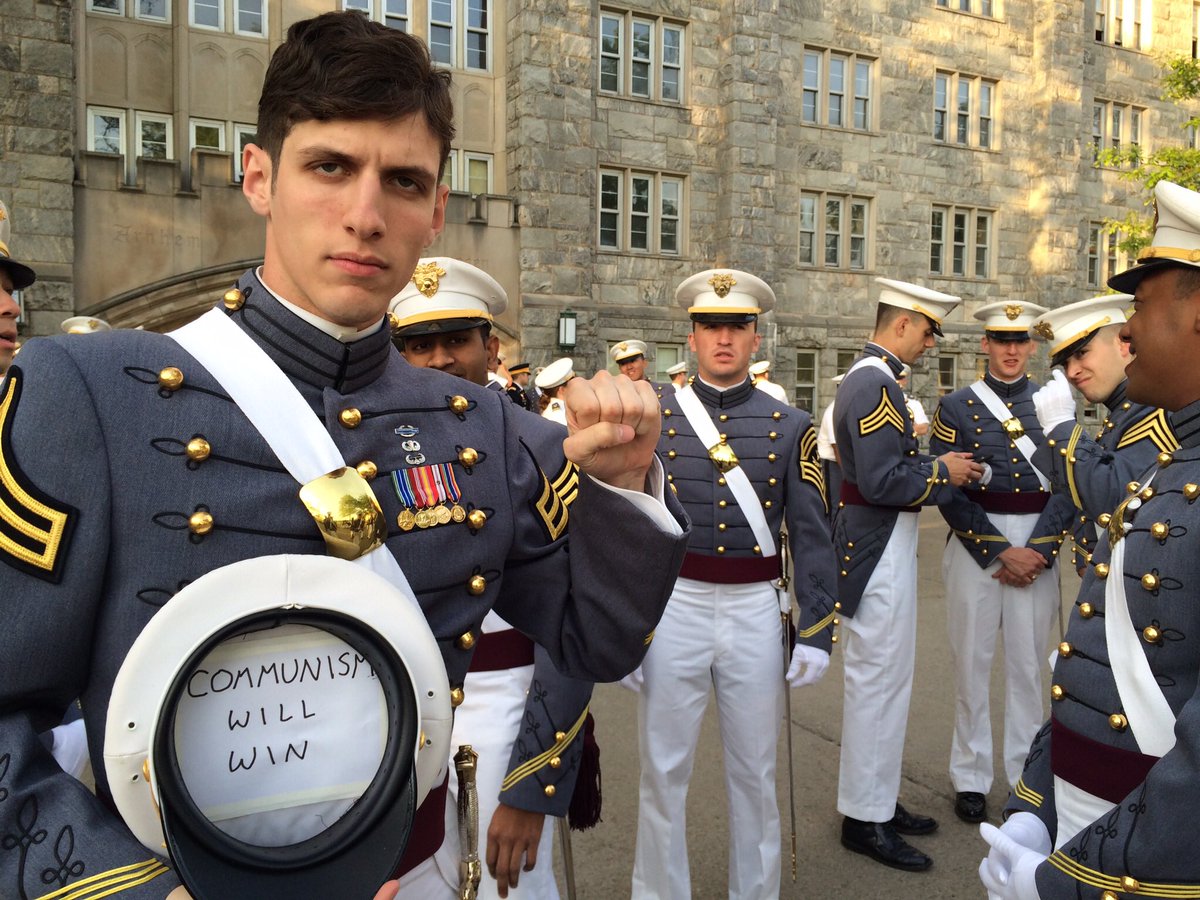 Army officials are looking into controversial social media posts by a Second Lieutenant from New Castle. At issue are photos of West Point graduate Spenser Rapone in uniform displaying pro-communist messages.
In light of the national debate on NFL players taking a knee during the national anthem to protest racial injustices, Rapone tweeted a photo with two messages Sunday– "veterans for Kaepernick" and "communism will win."
The photo shows the West Point graduate in uniform holding his cap with the words "communism will win" written on the inside and his left arm up in a fist. Another photo was posted Monday, showing Marxist revolutionary Che Guevara's image on his t-shirt under his uniform.
The posts prompted a response from West Point Tuesday saying his "actions in no way reflect the values of the U.S. Military Academy or the U.S. Army." 
The statement goes on to say that members of the military "are prohibited from engaging in certain expressions of political speech in uniform" and his chain of command "is looking into the matter."
Meanwhile Rapone's father, Lawrence County Treasurer Richard Rapone, disavowed his son's political views on his public Facebook page.
He wrote "As a young man, Spenser personified patriotism and in high school was a member of the Civil Air Patrol."  
He explains that Spenser did not get into West Point right away, so he enlisted in the Army after high school and was later deployed to Afghanistan before attending West Point.
His father wrote "It's my belief when he returned back from Afghanistan there was a notable difference in his political views. Spenser is my son and I love him dearly however I do not like nor condone his politics, his actions or behavior."