The third hearing in the anti-corruption case against former Pakistan Prime Minister Nawaz Sharif was held on Monday.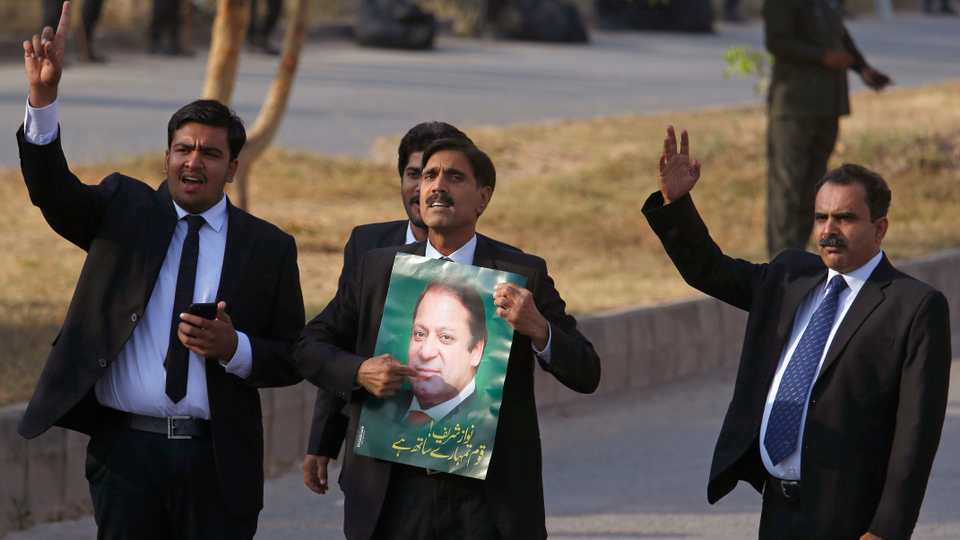 The son-in-law of former Pakistani premier Nawaz Sharif was arrested in Islamabad on Monday by Pakistan's anti-corruption body upon his return from London, officials said – a rare instance of a powerful Pakistani politician being detained.
Muhammad Safdar, a lawmaker married to Sharif's daughter and heir-apparent Maryam, was arrested after he failed to appear at previous National Accountability Bureau (NAB) court hearing about corruption allegations stemming from a probe into the Sharif family wealth.
The Sharifs have denied any wrongdoing and have labelled the corruption proceedings against them as politically motivated. Two of Sharif's sons are also due to appear before the NAB court, along with Finance Minister Ishaq Dar.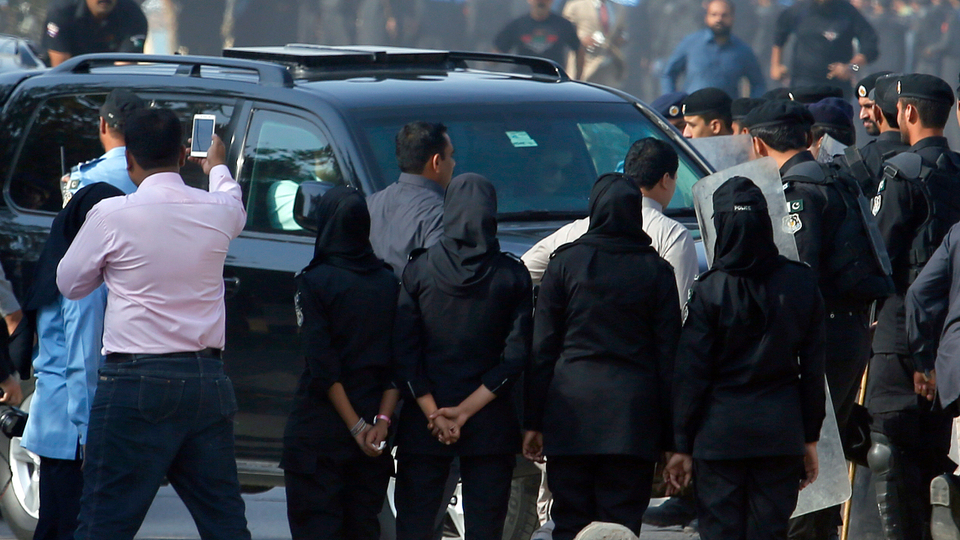 Case adjourned again
Last week, Sharif appeared before the anti-corruption court but the tribunal had to delay his indictment to today after his children, who are co-defendants in the case, failed to appear.
Sharif failed to appear on Monday before the court and is currently in London with his wife Kulsoom Nawaz, who is said to be recovering from throat cancer surgery.
Sharif's two sons, who also skipped out on Monday's hearing, are also said to be in London with their ailing mother. Safdar and his wife had returned to Pakistan "to appear before the court as they believe in the rule of law."
Sharif's ruling party expressed anger over Safdar's arrest. His lawyer Khawaja Haris on Monday requested that the judge exempt Sharif from appearing. The judge reserved his decision on the request but granted Sharif's daughter and her husband bail. 
The case was adjourned again until October 13. 
The case against the Sharifs has gripped Pakistan, with analysts expecting the negative news flow from the hearings to hurt PML-N in the run-up to the next general elections, likely in mid-2018.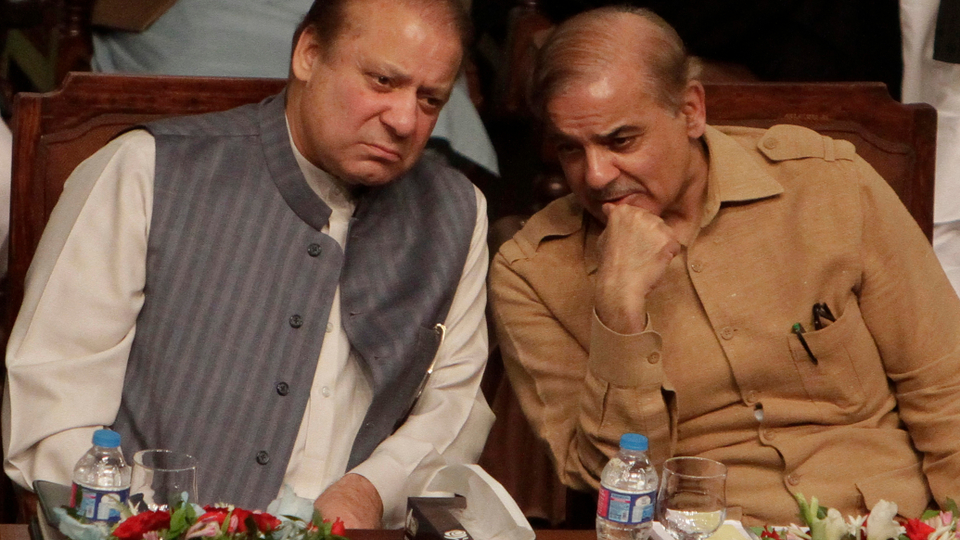 Fifteenth ousted leader
The Supreme Court deposed Sharif in July following an investigation into corruption allegations against him and his family, making him the 15th prime minister in Pakistan's 70-year history to be ousted before completing a full term.
Sharif's ousting stems from the Panama Papers leaks in 2016 that appeared to show that his daughter and two sons owned offshore holding companies registered in the British Virgin Islands and used them to buy properties in London.
The Supreme Court also banned him from holding public office. The NAB was ordered to open a criminal case against him and his children, which could see him facing imprisonment.
The Supreme Court specified that the trial be concluded within six months by NAB, which has in the past been derided as toothless because rich and powerful politicians were seldom convicted.
Source: TRTWorld and agencies