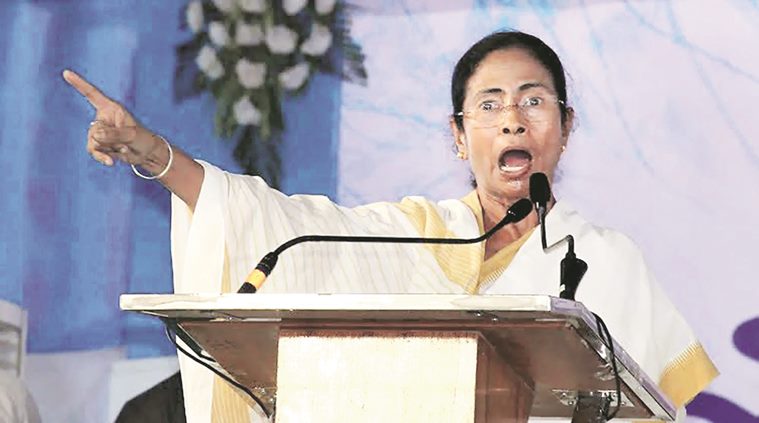 West Bengal CM Mamata Banerjee (File)
West Bengal Chief Minister Mamata Banerjee on Wednesday told a private school's representative in Kolkata that she had come to know the institution played speeches by "political leaders" to students and warned this should not happen. Mamata brought the charge against Shri Shikshayatan School at a meeting of private schools in the Town Hall. The secretary general of the Shikshayatan Foundation, Bratati Bhattacharya, who was the school's representative, later said: "No such thing took place in the school." At the meeting, too, she denied before Mamata that political leaders' speeches were played in school.
Mamata told Bhattacharya: "I heard that your school principal Sangeeta Tandon plays speeches of political leaders in classrooms. Let her know that we know that. It is very bad. You let students hear speeches of political leaders. Tell her that I have said it." Sources at the meeting said there was some talk that the Prime Minister's Mann Ki Baat radio programme was played in the school, founded in 1954 by the Marwari Balika Vidyalaya Society. Mamata did not name any political leader.
She warned: "This should not take place. I should not interfere in your internal matter. I also did my BEd from Shri Shikshayatan College (run by the same foundation)… I feel bad when I hear that school students were made to listen to political speeches. Students do not want to hear it but you make them sit in front of an LED and listen." Mamata added: "I would have objected if videos of my speech were played in an educational institution. It does not enhance knowledge. It is purely a political programme." Bhattacharya said: "We checked with our officials if such a thing has happened in the school but we have received no such report."
Mamata, however, said: "I am aware of everything. It was shown even a few months ago. Some teachers also raised objections." Bhattacharya said, "There was no Mann Ki Baat shown at the school. I think there is some kind of miscommunication with the government."
For all the latest India News, download Indian Express App