2005
The standalone computer network in the Indian Navy's War Room in South Block, Delhi, is broken into and sensitive data leaked to a foreign country. The network stored war plans, fleet movements, and details of submarine movements, including those of boats carrying nuclear assets.
2006
The then Maharashtra Social Justice Minister Chandrakant Handore's name pops up in transcripts of gangster DK Rao's conversations during his imprisonment in Arthur jail. Authorities found that Rao used a smuggled mobile phone and sim to run his crime ring from prison. In one conversation, Rao was heard saying that he was confident Handore and the then State Minister for Home Siddharam Mhetre would help his underlings complete their activities.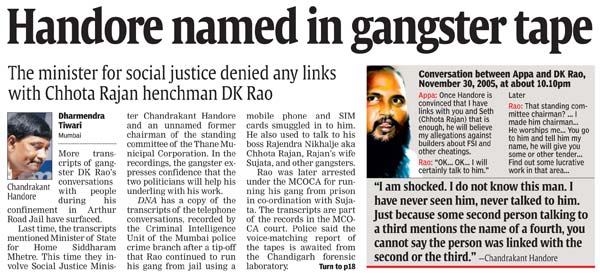 2007
A RAW officer, Dewanchand Malik, who was posted in the Prime Minister's office for five years, was found to be a Bangladeshi spy. Malik was found missing, and when authorities reached 24 Parganas in Bengal to verify his declared residential address, locals said that Malik was a Bangladesh national.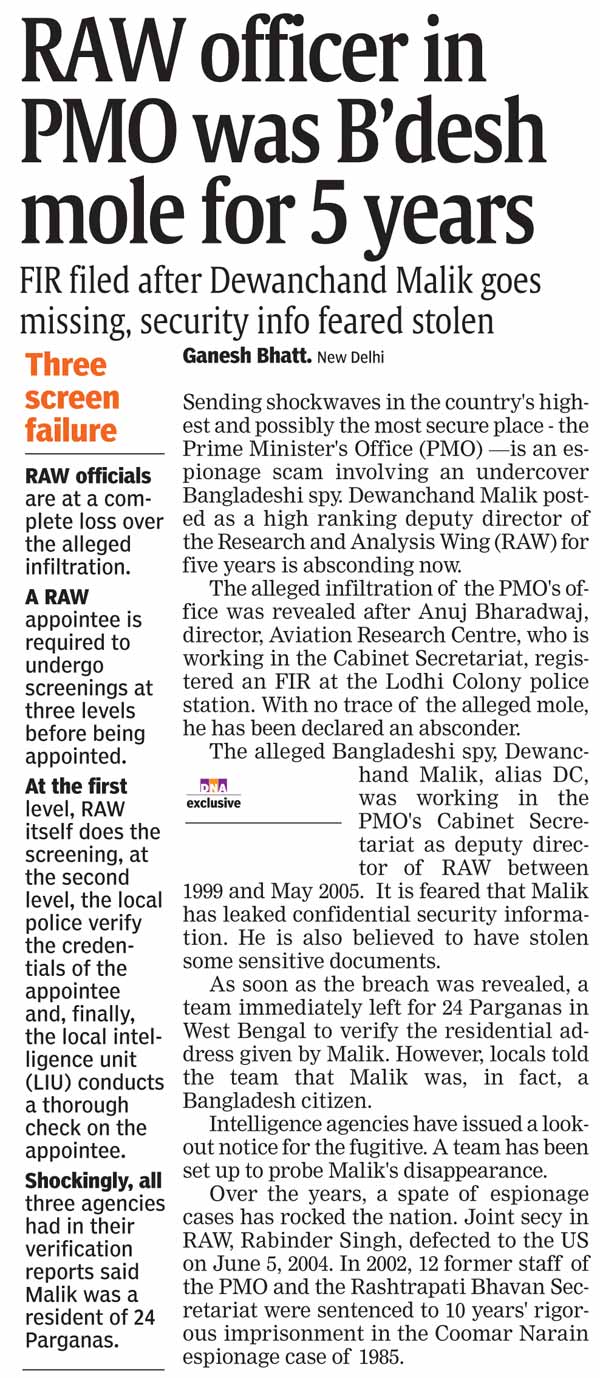 2008
Mumbai couple Niketa and Harsh Mehta moved Bombay High Court for permission to medically terminate their pregnancy after the foetus was diagnosed with a congenital complete heart block at 24 weeks. The Medical Termination of Pregnancy Act of 1971 allowed for abortion after 20 weeks only if there was a threat to the mother's health. The couple and their gynecologist had moved court seeking amendment to the Act to allow for an abortion even when there was a risk to the mother.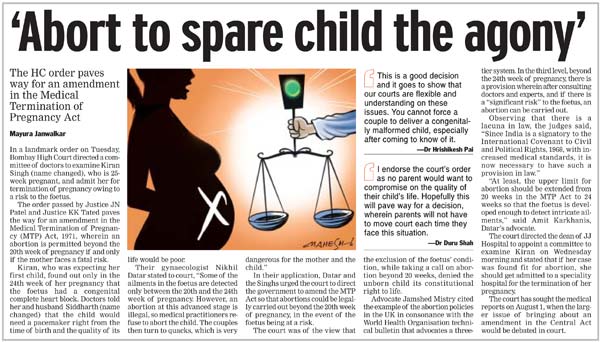 2009
DNA uncovered the perfect tax crime of white-collar professionals: Any voluntary contributions to a political party are exempt from tax, and any Indian national can form a political party. Furthermore, income from voluntary donations is exempt from income tax.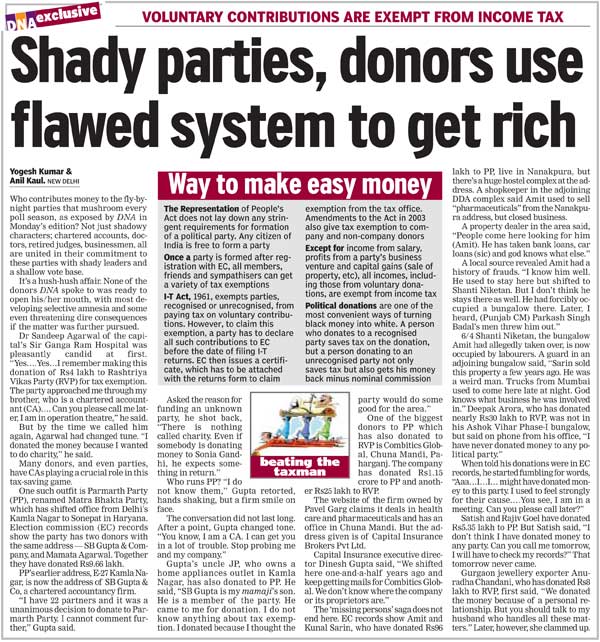 2010
The debt-ridden national carrier paid huge sums for flying time to 10 pilots. They were paid Rs 88,000 per flying hour for six months — a total sum of Rs 2.8 crore — and they were supposed to fly a minimum of 80 hours per month. But some flew only two hours in six months!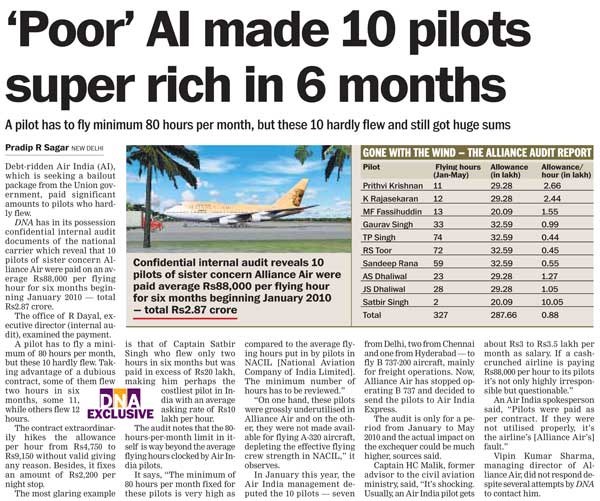 2011
Research and Analysis Wing (RAW) was authorised by the UPA government to intercept telephone calls, e-mails and all forms of voice, data and electronic communication of all citizens. Essentially, the intelligence agency was given permission to snoop on citizens.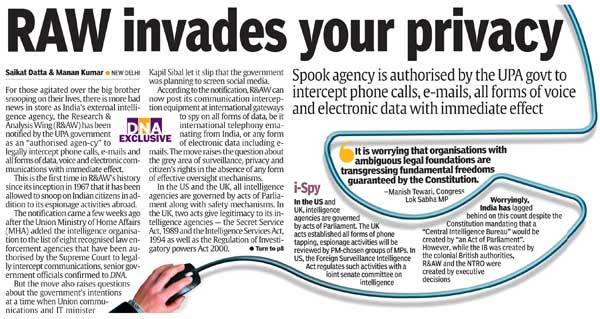 2012
In a three-part investigation, DNA revealed how the Clean Development Mechanism (CDM) that incentivised investment into green technologies, was instead manipulated, mostly by private firms. This failure of CDM raised money for the firms, but more disastrously, released tonnes of greenhouse gases into the atmosphere.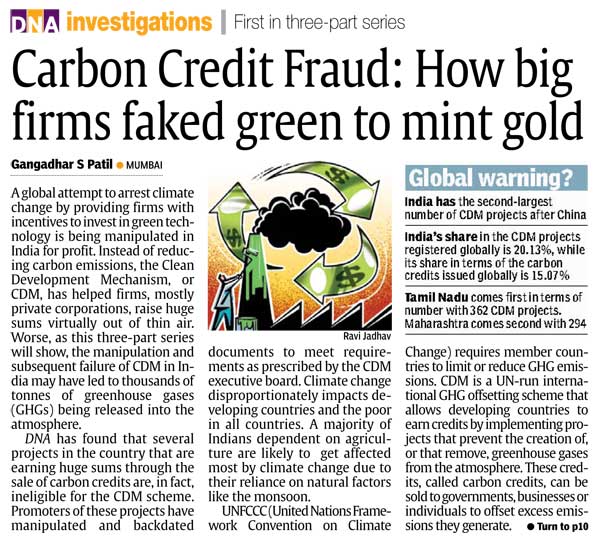 2013
Mere months after the Delhi gang rape, the Nirbhaya Fund collapsed. A corpus of Rs 1000 crore was announced for the fund meant to increase safety for women. A task force was entrusted with creating an institutional mechanism, but it was dismissed soon.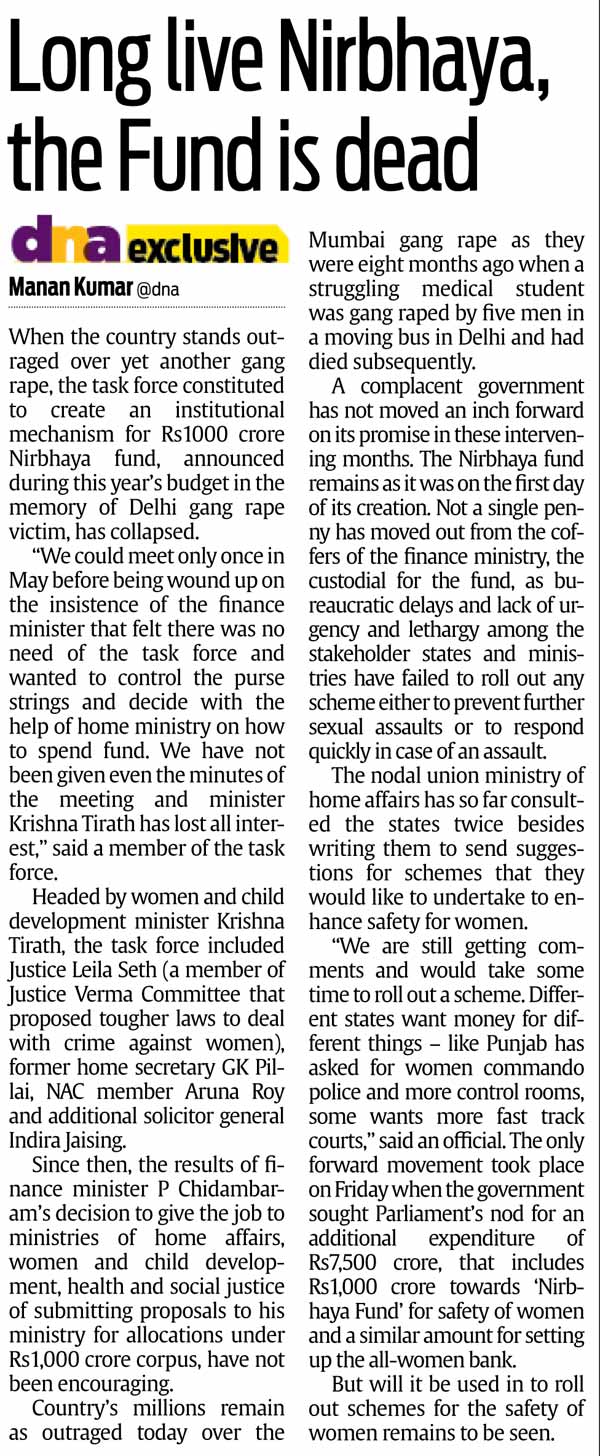 2014
As if the then CBI chief Ranjit Sinha's troubles weren't enough, DNA accessed the visitors' diary at his 2, Janpath residence, which revealed the names of top officials of ADAG at least 50 times in 15 months. A series of investigative stories on such secret meetings led to the Supreme Court removing Sinha from the 2G case trial and investigation.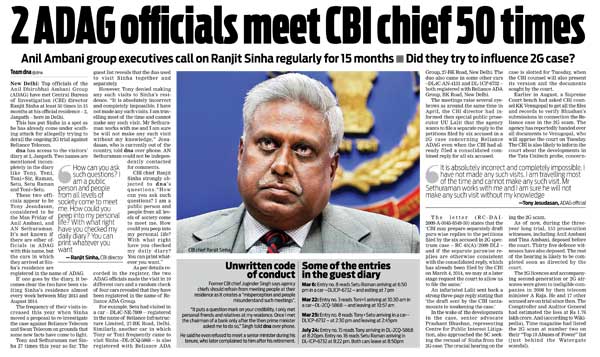 2015
The Singapore branch of HSBC bank shared the names and details of 400 Indians — many of them Mumbai residents — who had accounts in its private Swiss Banking arm, with deposits over Rs 5 crore. The IT department froze the assets of all suspected account holders.

2016
For eight years, Col R Saadat Ullah was just a name among the list of wanted accused in the 26/11 Mumbai terror attack case, till DNA brought its readers the first glimpse into who this shadowy figure is.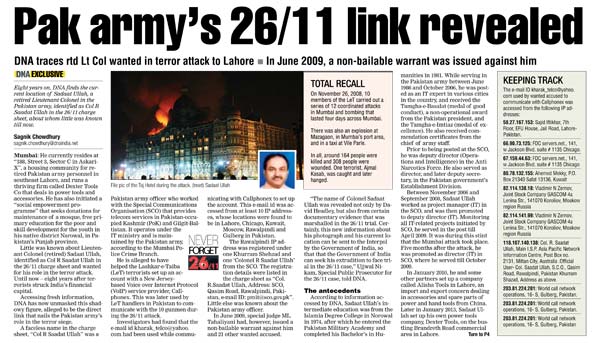 2017
DNA procured the identity of a Supreme Court judge, who is alleged to have been close to two sitting judges of the Odisha High Court, against whom a three-member committee is conducting an in-house inquiry for alleged misuse of power and position.