Tory candidate Craig Mackinlay has been charged as part of an investigation into spending at the 2015 general election.
Mackinlay, who is standing to be re-elected as South Thanet MP on 8 June, is one of three people to have been charged with offences under the Representation of the People Act 1983, the Crown Prosecution Service (CPS) has confirmed.
It follows an investigation into allegations concerning the Conservative Party's spending at the last general election.
After being handed a file by Kent Police, the CPS said there was "sufficient evidence" to authorise the charges.
Mackinlay is due to appear at Westminster Magistrates' Court on 4 July alongside election agent Nathan Gray, 28, and Conservative campaign organiser Marion Little, 62.
In May 2015, Mackinlay defeated then UKIP leader Nigel Farage by more than 2,000 votes to be elected South Thanet MP.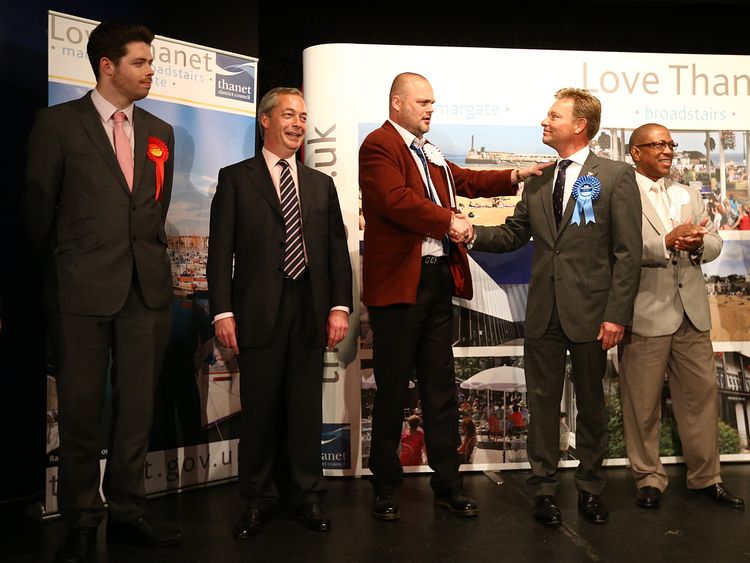 Mackinlay insisted his status as a current parliamentary candidate in South Thanet remains "entirely unaffected" by the CPS decision and his "campaign continues as before".
Expressing his confidence he will be acquitted of the charges, he said: "I have done nothing wrong and acted honestly and properly whilst a candidate in 2015, and as all candidates do, acted upon advice throughout.
"Clearly this is a shocking decision by the CPS, given that I've done nothing wrong."
Mackinlay added he was "disappointed" with the handling of the case by Kent Police and CPS as he questioned the timing of the decision to charge him "a few days before the election".
Last month, it was announced no criminal charges were to be brought in relation to inquiries by 14 police forces into Conservative spending for the 2015 election.
However, the Kent Police case was still being considered by the CPS, who had until 11 June to decide on possible charges.
The investigation followed allegations expenses for an election "battle bus" were wrongly recorded as part of national campaign spending rather than falling within the lower constituency limits as required by the Electoral Commission.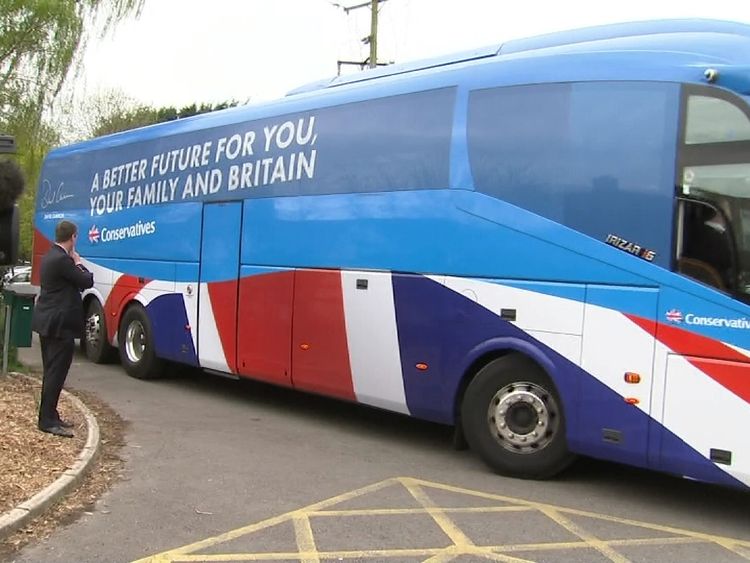 During a campaign visit to Doncaster on Friday, Prime Minister Theresa May said: "The Conservative Party continues to believe that these allegations are unfounded.
"Craig Mackinlay is innocent until proven guilty and he remains our candidate."
A spokesman for the Conservative Party highlighted "confused and unclear" laws governing elections and "poor guidance" from the Electoral Commission.
He said: "Conservatives are committed to strengthening electoral law to tackle the real and proven cases of corruption that were exposed in Tower Hamlets in 2015."
Those charged could be tried at a Crown Court, with the maximum sentence a year in prison or a fine.
Labour leader Jeremy Corbyn warned against "interference" in the case as he urged politicians not to comment on the ongoing proceedings.
He said: "It is a very bad road when democratically elected politicians start offering a running commentary on independent judicial processes."